Southern Trail News...
Greenway Official Opening - Great Southern Trail
The Limerick & Kerry Greenway (Great Southern Trail) 40km section from Rathkeale to the Kerry Border was officially opened last Friday 5.11.21, by Daniel Butler - Mayor of Limerick City & County. The ceremony took place at the beautifully restored Barnagh Railway Station, Templeglatine, in the presence of Ministers of State Niall Collins and Patrick O Donovan, plus other TDs and Councillors.

The Great Southern Trail Group (GST) were in attendance and were acknowledged by all speakers for their foresight in working as volunteers for over 25 years in realising the Great Southern Trail vision. Five years have elapsed since the GST handed it over to Limerick County Council who have since brought the 40km section up to a world class standard. Work is progressing from the Limerick/ Kerry border to Listowel which it is hoped, with great support from adjoining landowners, will be opened by May 2022: adding a further 10km for recreation.

On the completed 40KM section Rathkeale to the Kerry border, counters on the route have recorded 218,496 visitors since it was opened in July this year, this shows the huge potential of the route for West Limerick and North Kerry.

The German Ambassador Cord Meier-Klodt attended with his wife Gladys. They have a particular interest in the German Palatines & Greenways. The Palatines settled in West Limerick over the period 1710 - 1720, the former Railway Station House in Rathkeale is now a Palatine Museum.

GST Group.:- Jim McNamara, Mike MacDomhnaill, Pat Condon, Denis McAuliffe, Liam O'Mahony, Jim Barrett, Richard Wall, Michael Guerin.

GST with German Ambassador.:- Michael Guerin GST, German Ambassador - Cord Meier -Klodt & his wife Mrs. Gladys Abankwa Meier- Klodt, Cllr, Jerome Scanlon, Liam O'Mahony Chairman GST.

Regards,
Michael Guerin, GST North Kerry: mobile 0874645275. Liam O'Mahony GST Chairman- Newcastle West: mobile 0876471956

Great Southern Trail Books
As Christmas is coming a nice gift to consider for oneself or for family/friends at home or abroad may be one or more of the diverse books from the pens of three long-term activists who have striven to ensure that the Ballingrane (Rathkeale) to Tralee railway corridor remained in public ownership. Between them they have accumulated over a hundred years on the campaign and with fantastic public support over the years have collectively made the Great Southern Trail a reality.
An Tigh Fada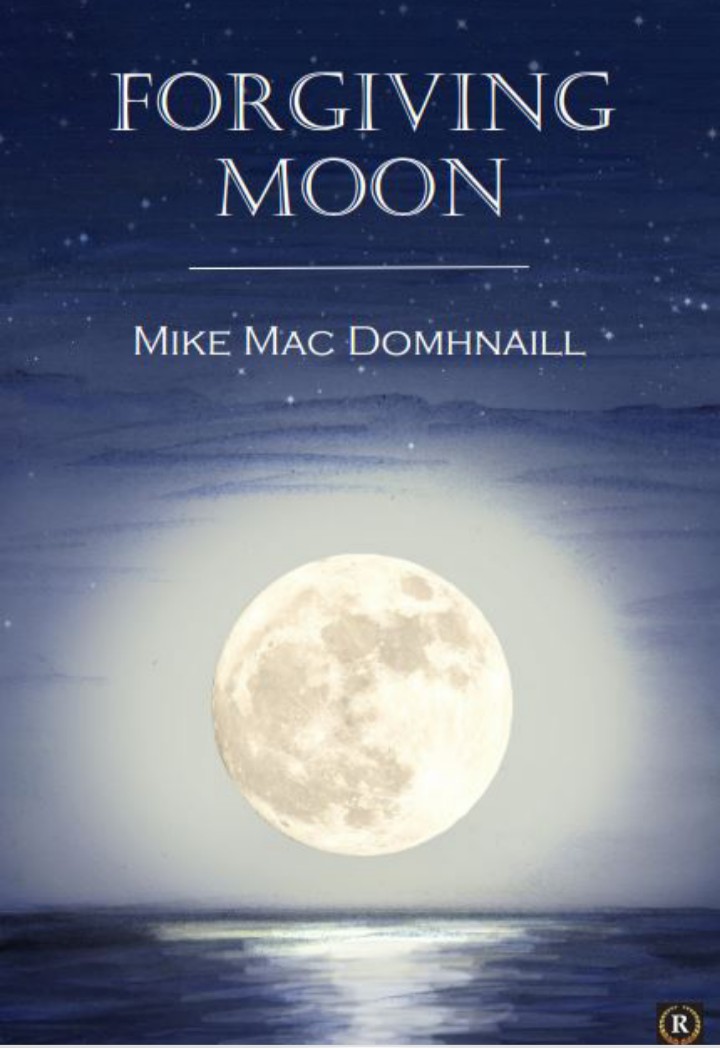 (1) Mike Mac Domhnaill "An Tigh Fada", Gortbuí, Caisleán Nua/Newcastle West, Co. Luimnigh/Limerick, V42 YK02 won the RTÉ Francis McManus Short Story Competition in 2013 and Liberties Press published Sifting: Uncle Ned & Other Stories in 2015. He has previously had two poetry collections in Irish and English published. This book, a collection of poetry in English, is called Forgiving Moon, published by Limerick Writers' Centre. It will be launched on Dec 11th but may be pre-booked from Dominic Taylor, 0872996409 limerickwriterscentre@gmail.com or www.limerickwriterscentre.com or from mikemacd6@gmail.com. Cost €12. (His bilingual collection Mac Baintrí/Widow's Son is available for €10 incl p&p from the author) The publications are also available at O'Mahony's Bookstore, Limerick and Tony Hayes (Daybreak), NCWest.
We hope to have a zoom launch of Forgiving Moon on Friday Dec11th. Details to be finalised.
Anyone who visited the trail in Templeglantine will remember the redoubtable Mary Carmody/Máire Ní Chearmada RIP. There is a poem in the book dedicated to her and one to Annie O'Mahony RIP, Bishop Street. The one for Mary C came about after the Heritage Council visited us relating to a grant we were seeking.
Environmentalist

(i.m. Mary Carmody, Templeglantine)
I have one of them!
she famously said,
to the astonishment of delegates
around from 'Heritage'
when the hen harrier was mentioned.
What she meant –
and it took a while
for them to settle –
was that one landed regularly
near Tullig Wood,
an area of landscape
she had, in her own mind,
appropriated
and would die to protect.
Yes indeed
'I have one of them'
and she truly had
in every God-given sense.
Soldiers We Will Be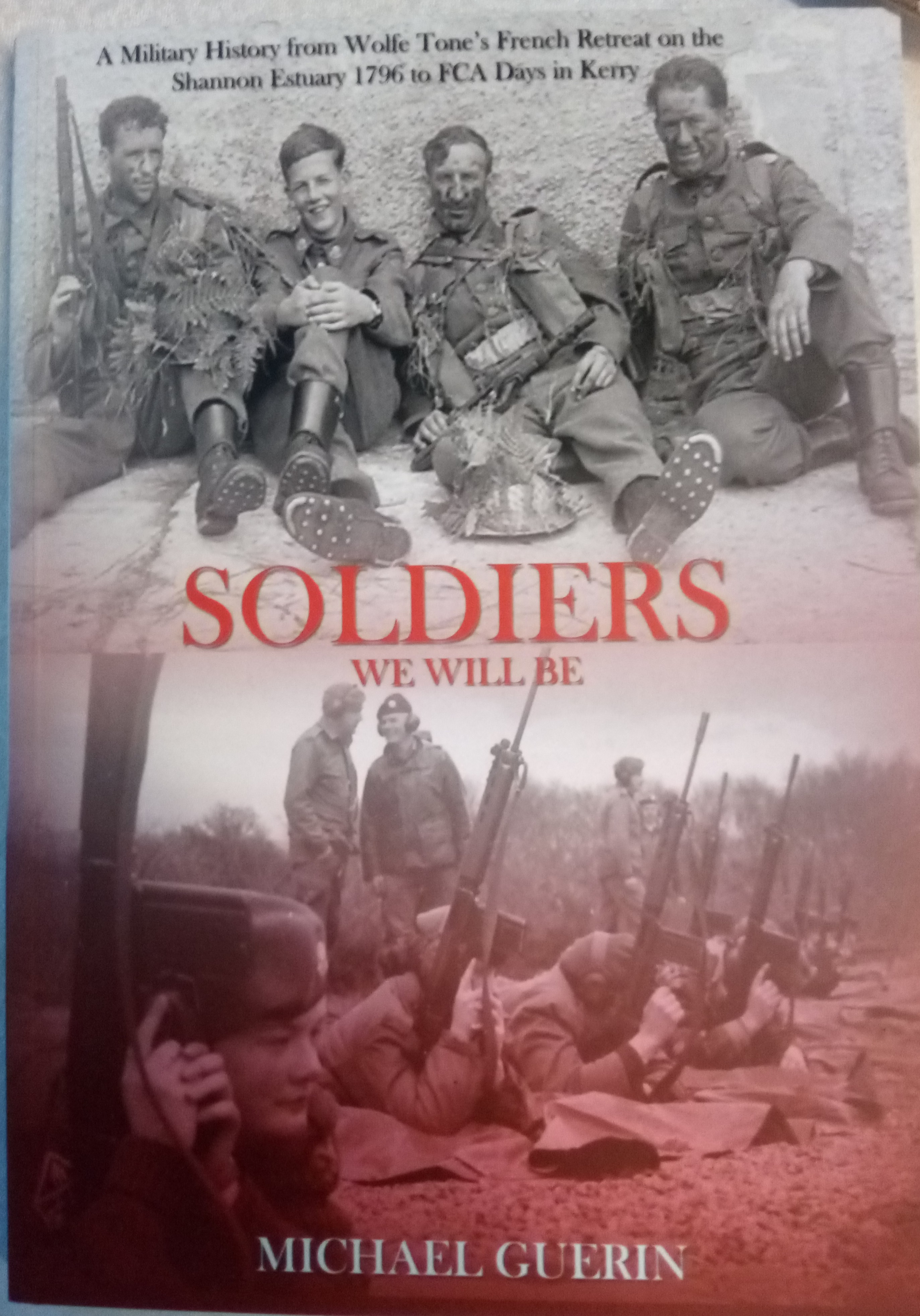 (2) Michael Guerin's new book " Soldiers We Will Be" A Military History From Wolfe Tone's French Retreat on the Shannon Estuary 1796 to FCA Days in Kerry.
ISBN 9780992742423 . price €12.99. 192 pages over 400 photographs and years of military research information for the period. Due to Covid19 it is a difficult time to be publishing a book, but the content is very relevant for this period and I had to publish now. Your help in promoting will be appreciated.
It is available from O'Mahony's Booksellers Shops Tralee 0667122266, Limerick 061 418155. and their online order page. https://www.omahonys.ie/soldiers-we-will-be-p-10488892.html Also from Woulfes Bookshop Listowel 06821021. Writer's Museum Listowel 06822212.
This book is totally self-financed. Any profits from the book sales will be used to republish my book "The Lartigue Listowel & Ballybunion Railway " in support of this great volunteer project. It is very keenly priced at €12.99 considering in its 192 pages, I have packed in over 400 photographs mainly from my own camera.
Many years of research in Irish archives locally and Dublin plus Military Archives in London collecting data. Several onsite visits to fortifications along the Shannon Estuary collecting GPS data, Measurements and photographic material all included in the book.
I think it's important to share this material research from contemporary sources, as step by step we witnessed the unfolding drama and birth pangs of Ireland's nationhood, over 200 years of military associated history in North Kerry and along the Shannon Estuary.

· Wolfe Tone's retreat to the Shannon Estuary on a French ship in 1796

· The British response in fortifying the Shannon Estuary during the Napoleonic period

· Military History from Church of Ireland records

· The story of Horatio Kitchener and those that answered his call to arms in WW1

· The War of Independence & the Civil War in North Kerry

· The Emergency 1939 to FCA Days in Kerry

· The Building of Fort Shannon 1942 (near Tarbert )

The book deals in detail with the Fortifications along the Shannon Estuary during the Napoleonic period. If Wolfe Tone had landed in Tarbert with his 4000 French Troops, he could have easily taken Limerick.
Military History from records in Listowel and Tarbert including unique photos from my camera. The two Catholic families lived at the foot of Ballygrennane Hill Listowel, who achieved great fame fighting for the British Army.
For the war of independence I have focused on my own family part, in particular my grandfather Paddy Guerin who was District Inspector of the Sinn Fein Police, how his nephew John Lawlor a clerical Student aged 18, was brutally beaten by the RIC Dec 31st 1920 and died from the effects 1st Jan. 1921. His Aunt my grandmother Ellen Guerin laid on top of him trying to stop the beating.
A detailed account with Photos of the Civil War in North Kerry up to the Clashmealcon caves last battle of the Civil War..
The healing effect of the formation of the LDF 1939 and FCA 1946 from the emergency to 2005. included are numerous photos from my camera and a detailed history, list of people involved from all over North Kerry. Michael Guerin Mobile 00353 874645275
Limerick Kerry Railway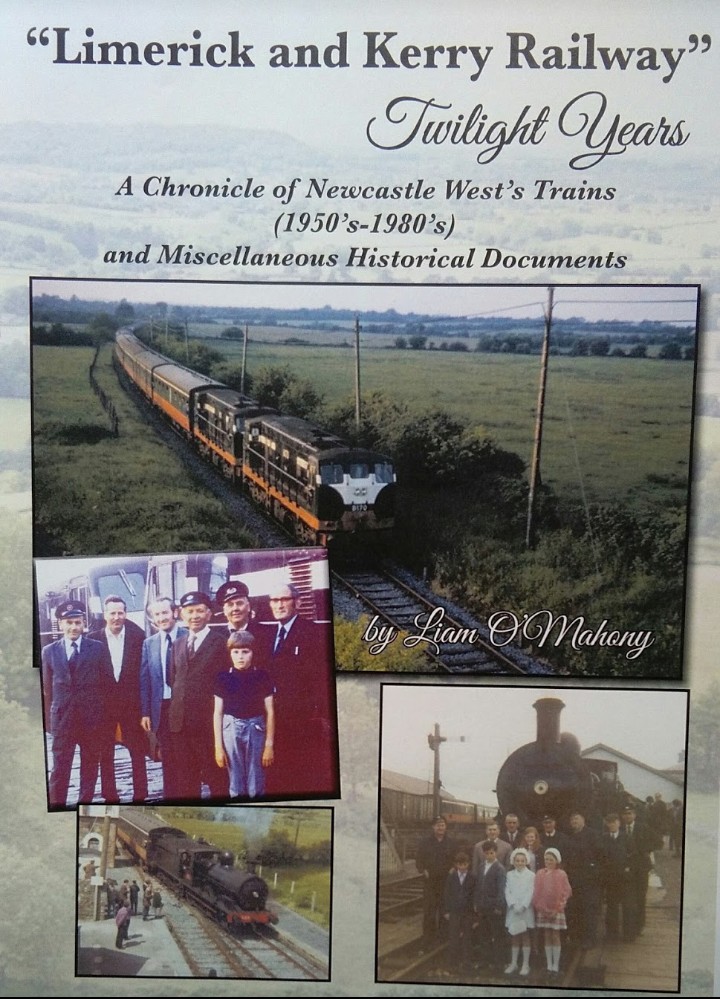 (3) "Limerick & Kerry Railway: Twilight Years" by Liam O'Mahony (ISBN 9780992742416) is laden with information about the Great Southern Trail Greenway's railway history. It is not alone a personal memoir by Liam of the 1950's to 1980's railway finale but also reproduces several historic documents. These include a list of the 300 or so shareholders (many of which names are still to be found locally) in the Rathkeale & Newcastle Junction Railway Company which built the line to those towns 150+ years ago. Another historic gem which is included is a chapter from "Through the Green Isle"; a Victorian era travel guide which extolled the historic attractions of Adare, Askeaton, Foynes, Ballybunion and Ardfert along with the then newly operational Lartigue railway in Listowel. Liam's book is very well illustrated with thirty of the photographs being in colour. Twenty full colour railway posters advertising excursion trains to Dublin, Thurles, Cork, Killarney, Knock Shrine and Listowel Races during the 1950's to the 1970's will bring back memories to many.
The book has 187 pages including a 32 page colour section. It is 170mm x 240mm format, soft cover.

Signed copies of the book can be delivered throughout all Ireland and Worldwide for €15 / £15 sterling / US$ 20 (which includes postage) Please note that the postal service is extremely busy at present and there may be delays in delivery. Send cash or cheques payable to Liam O'Mahony, 9, Bishop St., Newcastle West, Co. Limerick, Ireland V42HT66 and include the address of the person whom you wish to receive the book. Alternatively, phone/text /WhatsApp to 00353876471956 if you wish to pay by Electronic Funds Transfer (EFT) and you will be provided with bank BIC and IBAN details. Please remind your bank to include your name on the EFT.
GREAT SOUTHERN GREENWAY
Infrastructural upgrades to the Great Southern Greenway Limerick, Part VIII - Cattle under & overpasses Great Southern Greenway. The supplementary material and documentation has now been uploaded to the www.limerick.ie website, please see the link below.
https://mypoint.limerick.ie/en/consultation/part-viii-new-car-park-station-rd-newcastle-west
https://mypoint.limerick.ie/en/consultation/part-viii-cattle-under-overpasses-great-southern-greenway
https://mypoint.limerick.ie/en/consultation/part-viii-ardagh-station-house-and-barnagh-station-house
Submissions and observations in relation to the proposed development, may be made in writing to the Planning and Environmental Services Department, Limerick City and County Council, Dooradoyle Road, Limerick V94 WV78 or by e mail to planning@limerick.ie on or before 4pm on 27th November 2020.
HOW THE GREAT SOUTHERN TRAIL GREENWAY MORPHED FROM A GREENWAY TO A "WORKING FARMYARD" AT COOLYBROWN, ARDAGH, CO. LIMERICK.
The directors of the Great Southern Trail Ltd. (GST) have discussed the recent announcement https://www.limerick.ie/council/newsroom/news/major-eu5-million-investment-great-southern-greenway-limerick by Limerick City and County Council (LCCC) of a €5 million upgrade for the Greenway and wish to draw public attention to the history of the "Coolybrown working farm'' element of the otherwise broadly welcome proposals:
This story begins in 2003 with a successful planning application for a 180 square metre slatted unit to be constructed in a Coolybrown farm to the south of the railway. The application was revised in 2006 to double the size of the unit and this was also approved.
In the interim the adjacent old Limerick to Tralee railway corridor had its right of way protected by the Mid-West Regional Authority for recreational and environmental pursuits in 2004.
Therefore, in 2007, when another incarnation of the yet unbuilt slatted unit manifested itself in planning application (07/1592) Limerick County Council, referencing the Regional Authority guidelines, wrote to the applicant on 20July that it was "not favourly disposed" to the application and advised that it should be relocated to the northern side of the railway where the bulk of the farmlands and buildings were located. The Council requested further information. Surprisingly, having received no new information or proposals (only a regurgitation of the previous 2003 and 2006 files (received on 30 July )) the Council approved the application on the following day, 31July 2007.
These events all pre-dated the 2010 development of the Rathkeale-Ardagh section of the Greenway; all of which works were undertaken by the GST. It was only then that it came to light that the plans approved three years earlier for (07/1592) had not been complied with. The slatted unit was now several metres closer to the railway than the planning permission permitted. In fact the cattle were being fed on the CIÉ railway property. It was most surprising to the GST that Limerick County Council hadn't apparently checked over the intervening three years to see that the structure had been built in accordance with the planning permission. The unauthorised slatted unit also received grant-aid from public funds; a matter which again merits investigation.
With the opening of the Rathkeale-Ardagh section by the GST the regulation of the situation in Coolybrown was an imperative. The landowner applied for retention under new conditions. It was to be hoped that the decision on this application (12/222) would bring closure to the saga and satisfy all the parties. The permission was granted but conformity with the conditions by the applicant and enforcement of them by the Council has unfortunately been less than satisfactory.
That's the story of the southside of the railway and now we proceed to the northside. CIÉ, being the owners of the railway route, have compounded the "working farm" scenario. They chose to split the railway corridor in half over a length of several hundred metres on the northside of the track in the Rathkeale direction. This was to facilitate the same landowner with direct and easy access to some external lands that he was renting. This more than generous decision of CIÉ in the early months of 2011 was as a result of representations made by a third party (whose name is known to the GST) directly to the then Chairman of CIÉ, Dr. John Lynch (recently deceased).
The overall result of the CIÉ and LCCC indulgence is that non local users of the Greenway when encountering a narrowing of the railway route and its less than attractive appearance, to their left and to their right, actually believe that they are in a farmyard.
To compound all of the above the LCCC current plan to use public funds and to detour away from the railway for a length of 800 metres is the final capitulation. It is also a recipe for similar demands on sections yet to be developed. During the GST twenty-five years of campaigning, developing and managing the Greenway we never entertained requests to deviate from the railway corridor. We viewed it as land held in trust by CIÉ for the people of Ireland.
Our hope now is that wiser council will prevail with this ill-advised current proposal being further investigated and resolved in the public interest.
The GST Greenway has the capacity to be a world class facility and of major benefit to locals and visitors alike. The integrity of the entire way without any proposed private diversion is a key element of the facility now and for future generations.
Le gach dea-ghuí,

Liam O Mahony
Cathaoirleach GST Ltd
0876471956
lomahony@hotmail.com


IN MEMORIAM MARY CARMODY TEMPLEGLANTINE.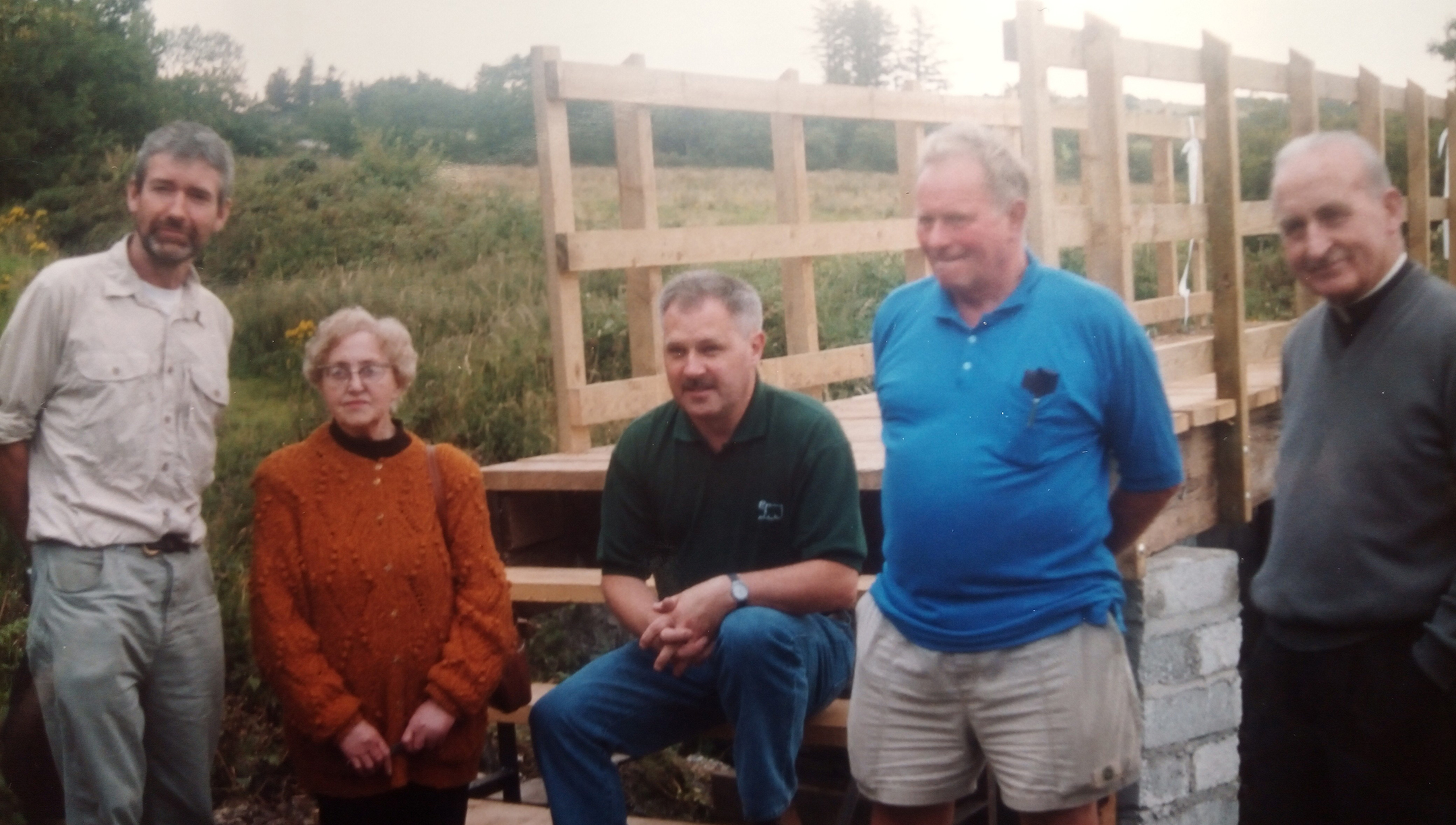 The 4th August 2003 bridge: Mike Mac Domhnaill, Mary Carmody, Denis McAuliffe, Tom McCoy, Fr. Tom Hurley P.P. who blessed the bridge
Do Máire Ní Chearmada, Teampall an Ghleanntáin Ó Mike Mac Domhnaill.
Bhí grá ag Mary don teanga i gcónaí agus seo ceann a scríobh mé fuithi cupla bliain ó shin, bhí mé ag Devon Road Cross agus ar fáth éigin thainig sí isteach i mo cheann.
Gníomhaí
'Tá ceann díobh san agam!'
Bhain sin preab astu,
na hoifigigh ón gComhairle
anseo in ár measc –
faoi dheontas éigin –
nuair a luadh cromán na gcearc.

Séard a bhí i gceist –
agus thóg sé roinnt ama
orthu socrú –
ná gur thuirling cromán
go rialta ins an Tulaigh,
áit a raibh seilbh glactha aici
ar na crainn,
ar gach a bhain leis,
glactha go daingean
ina haigne istigh
agus gheobhadh bás ar a son.

Sea, cinnte
'Tá ceann díobh san agam'
agus bhí –
sa chiall is doimhne
dá bhfuil againn.

(Environmentalist
I have one of them!
she famously said,
to the astonishment of the Heritage people
being entertained by us
(seeking a grant!),
when the hen harrier was mentioned.

What she meant –
and it took a while
for their pupils to deflate –
was that one landed regularly
near Tullig Wood,
an area of landscape
she had appropriated
in her own mind,
and would die to protect.

Yes indeed
'I have one of them':
and she truly had
in every God-given sense.)

The verses above and their translation were penned by Mike Mac Domhnaill as a tribute to Mary and to acknowledge her dedication to the parish of Templeglantine. Mike, as a founding member of the Great Southern Trail saw at first hand the willpower and dedication of Mary to ensure that the old railway which traversed her native parish from Barnagh Tunnel to Devon Road Station would be rejuvenated as the Great Southern Trail. Her stalwart support was invaluable to Mike, myself and the other pioneers of the trail some thirty years ago. Mary served as joint treasurer with Pat Condon for several years. She also organised walks along the trail with the section through Tullig Wood being her favourite. Afterwards her wonderful homemade cakes and buns were snapped up by the participants, many of whom made haste to Halla Inse Bán to ensure their portion. I never had to hurry as Mary always set aside some treats for me! She was relaxed and assured with whomsoever she met and had no qualms in lobbying visiting politicians to the Trail such as Éamon Ó Cuív and Leo Varadkar.
Both of the approaches to Tullig Wood involved bridge crossings and both railway bridges had been demolished. This made access to the Wood somewhat awkward for many years. Mary vowed that the situation would be remedied. She ensured that one bridge was reinstated in 2003 by the Great Southern Trail Ltd. with the assistance of international and local volunteers. Some years later her prayers were finally answered when local business man, Mike Condon, manufactured, donated and installed a new bridge over the public road near Devon Road Station in 2009.
In recent years Mary's health deteriorated and it was with great sorrow that we heard of her death on the 7th of April 2020. She is now buried in her native Templeglantine and our sympathy is with her sister, Pat (USA) and with all her relatives and friends. Go n-déana Dia trócaire ar a h-anam dílis.

Liam O Mahony.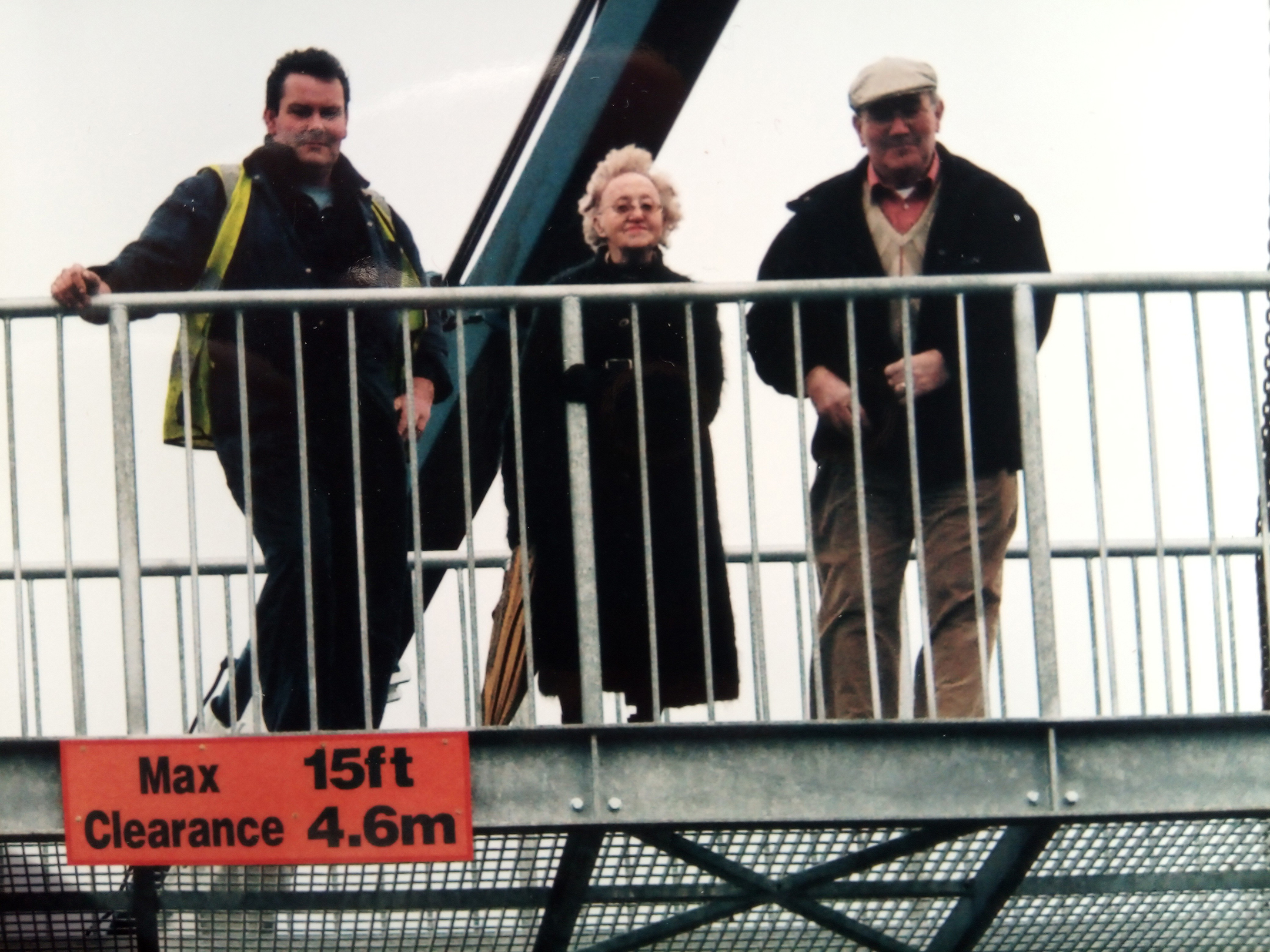 The 7th March 2009 bridge: Mike Condon, Mary Carmody, Paddy Condon R.I.P.

GST Greenway Xmas 19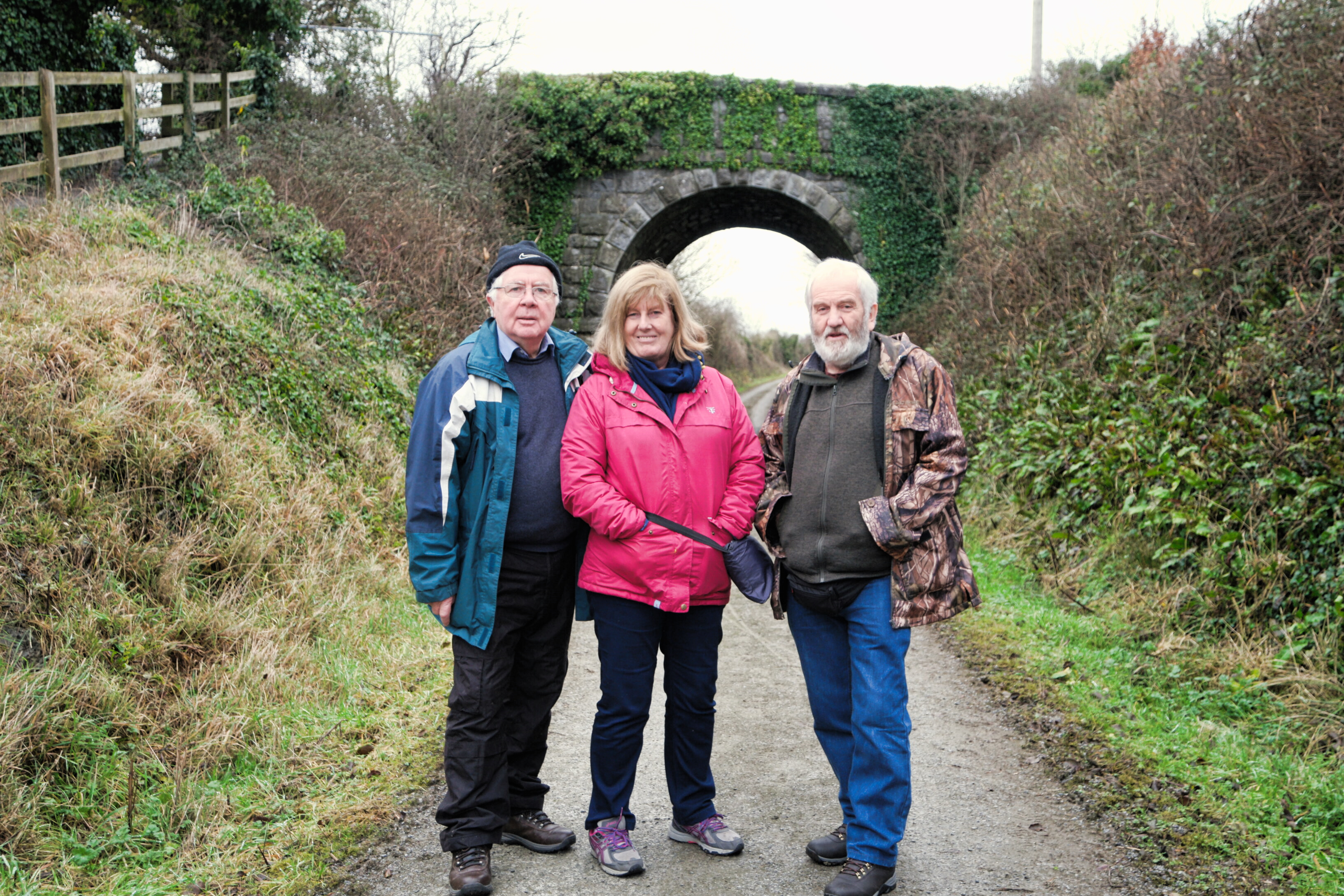 Listowel Walkers in photo, Michael & Aine Guerin with Charlie Nolan

Great Southern Trail Greenway annual Christmas Walk/Cycle on the Greenway took place on Friday 27 December 2019 in mild and dry conditions. This year the route was the 5 miles from Ardagh to Rathkeale with the participants being shuttled to Ardagh courtesy of Coach House Travel, Newcastle West and their most obliging driver, John Leen.

A large group from North Kerry were among the participants and they are eagerly awaiting the extension to Listowel being completed in 2020.TG4 were also present and featured the GST on the Nuacht that evening. This publicity is most welcome as the GST isn't getting as much exposure nationally as other Greenways. This is something that we look forward to being addressed by Limerick Council who now manage the Greenway.

The GST Ltd. organised tea/coffee and seasonal mince pies in the Rathkeale House Hotel after the walk/cycle. Sadly, the lease on the hotel, which we have used on numerous GST events, expires on New Year's Eve and we wish all the best in the future to the proprietor, Damien O Grady, and his team who have always been so helpful to us.
Turning the sod at Listowel (Great Southern Trail Greenway)
In Listowel, County Kerry on Friday 29 November 2019 Brendan Griffin T.D., Minister of State at the Department of Transport Tourism and Sport, turned the first sod of the 10.5km section of the Great Southern Trail Greenway (GST) which will connect Listowel to the existing 40km in County Limerick.
Later, at a similar ceremony in Fenit he inaugurated the 10km of works to link Fenit to Tralee.
When these two projects are completed attention will be turned to the remaining 28km from Listowel to Tralee of the old railway line so that the villages of Lixnaw, Abbeydorney and Ardfert can also enjoy the benefits of a Greenway. When that is achieved the GST will become the longest Greenway in Ireland.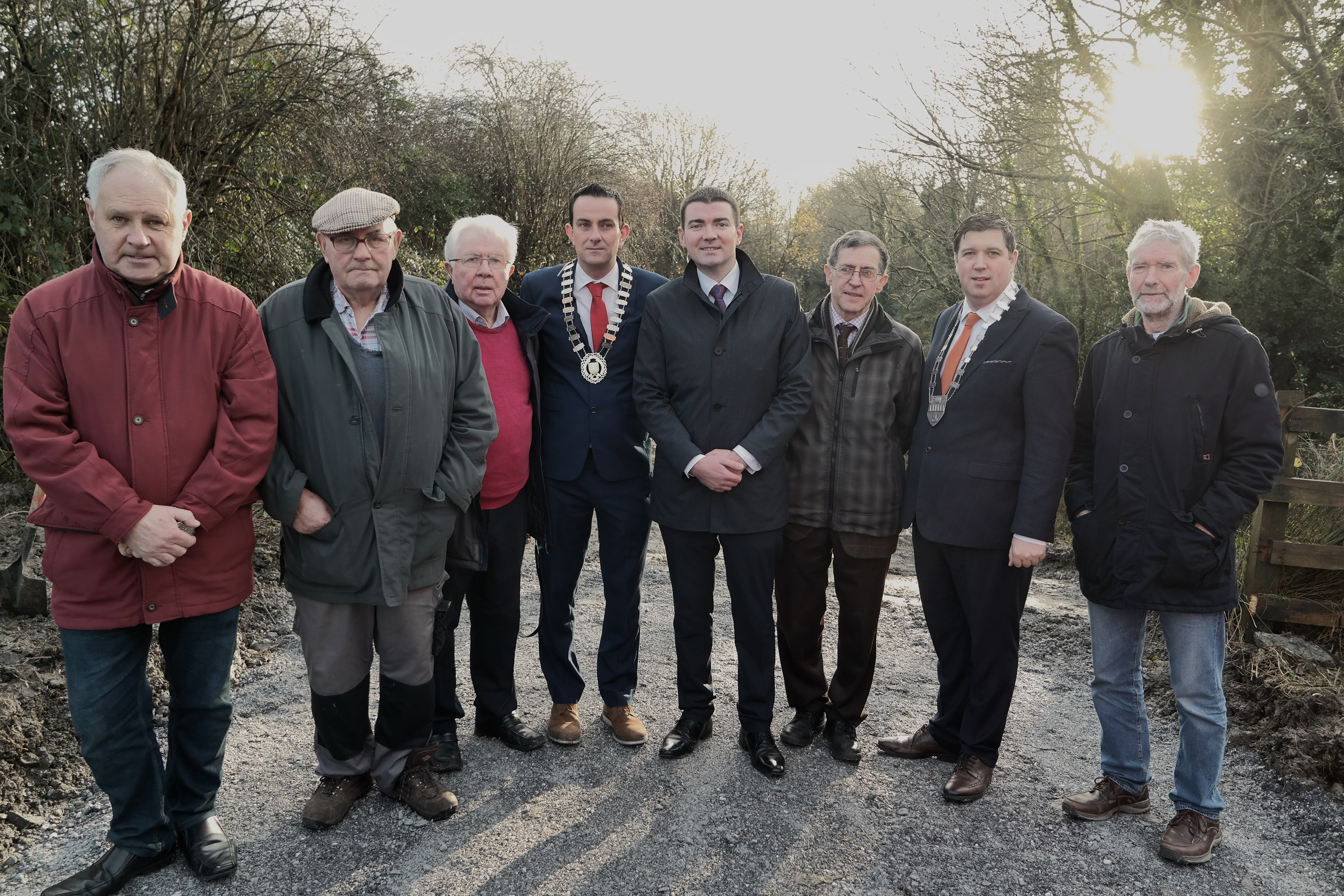 Denis McAuliffe,Vice-Chair, Great Southern Trail Greenway (GST); James Collins, Purt, Abbeyfeale; Michael Guerin, GST Coordinator, North Kerry; Cllr. Jimmy Moloney, Cathaoirleach, Listowel Municipal District Council; Minister Brendan Griffin T.D.; Liam O Mahony, Cathaoirleach GST Ltd; Cllr. Niall Kelleher, Mayor of Kerry; Mike Mac Domhnaill, GST Ltd.


Liam O Mahony, Cathaoirleach, GST Ltd; Michael Guerin, GST Coordinator North Kerry; Denis McAuliffe Vice-Chair Great Southern Trail Greenway (GST); Cllr. Jimmy Moloney, Cathaoirleach, Listowel Municipal District Council; Mike Mac Domhnaill, GST Ltd.
Sod turning under the bridge at the old Fenit railway station.
YouTube short video of the Listowel ceremonies.
The annual Christmas Walk along the Great Southern Trail Greenway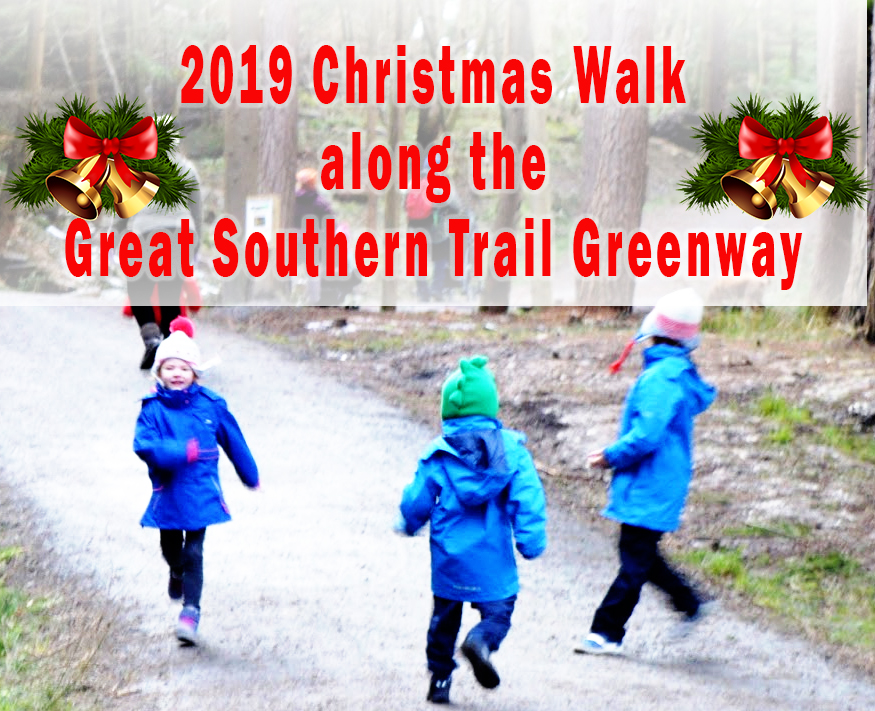 The walk will take place on Friday 27th December 2019. Assembly is at the carpark of the Rathkeale House Hotel, Rathkeale, Co. Limerick [Eircode V94NP54] between 12.30pm and 1.30pm. Bus Éireann services from Kerry and Limerick stop a few metres from the hotel for those who wish to reduce their carbon footprint.

Walkers will be transferred by Coach House Travel courtesy shuttle coach from the hotel car park to Ardagh from where they will have a 5mile [8km] stroll (a shorter option can also be provided) along the old railway back to the Rathkeale House Hotel which is alongside the Greenway. There they can enjoy seasonal mince pies, whipped cream and tea/coffee at their leisure.
Cyclists, with visibility gear and lights, are also welcome and we suggest that they also meet at the hotel at 12.30 and cycle outwards along the Greenway for approximately one hour or more towards Newcastle West/Barnagh Tunnel and then return in time to enjoy the refreshments. The round trip to the tunnel is close to 30 miles [48km].We recommend that cyclists also wear a helmet for their own safety. Bike hire will also be available (preferably by prior booking) with pedalpursuitsbikehire@gmail.com 0868134061. Nollaig Shona do gach éinne agus beidh fáilte romhat ar an 27ú.
Open Day at Barnagh Tunnel on Great Southern Trail Greenway
In connection with Local Link bus services the Great Southern Trail Ltd. invites the public to visit the historic railway tunnel at Barnagh , Co. Limerick on Saturday 21st September. The tunnel is now connected to the Greenway following improvement works carried out by Limerick City and County Council and was officially opened in a ceremony on Friday 13th September!

Bus Éireann services have six stopping points which are reasonably close to the Greenway but Barnagh isn't yet one of them. However, on Saturday 21st there will be a free shuttle bus from the stop at the Longcourt Hotel, Newcastle West to Barnagh beginning at 10.30 a.m. and continuing every forty minutes until 6.30 p.m.

Participants can use the shuttle to Barnagh and return on it to Newcastle West having explored the Tunnel and its environs. Those who want further exercise can walk westwards along the Greenway to either Templeglantine, Devon Road or Abbeyfeale and return to Newcastle West on Bus Éireann.
Another option is to walk the Greenway from Barnagh to Newcastle West.

Also, bikes will be available for hire on the day for those who want to explore more of the Greenway. Cycling to the Kerry Border (16km each way) or Rathkeale (24km each way) may be too much for some so, if you wish, the good news is that you can drop off the bikes at Abbeyfeale or Rathkeale and avoid the ascent back to Barnagh.

Please wear a visibility vest if doing any of these walks or cycles.

Beidh fáilte romhat ar an lá.

GST August Trip
Great Southern Trail August 31st visit to Ardmore, Dungarvan and Youghal

On Saturday 31 August a coach will depart from the Market Yard, Newcastle West at 8a.m. to visit the South Coast. Our first stop will be for breakfast in the Round Tower Hotel, Ardmore, Co. Waterford www.roundtowerhotel.ie

After a walk along the lovely beach in Ardmore we will continue along the South Coast to beyond Dungarvan from where we will walk the downhill section of the Waterford Greenway which includes a tunnel, viaduct and stunning views of the Atlantic Ocean. En-route home we will stop in the historic seafaring town of Youghal for a full four course dinner at the Red Store www.redstore.ie
The cost for coach travel and the meals is €55 which is payable to Pat Condon, Upper Maiden Street, Newcastle West, Co. Limerick. Tel: 06962344 from 5-6pm. As our previous excursions have been oversubscribed we recommend early payment to guarantee your reservation. Beidh fáilte romhat!

Barnagh Station Greenway N21 Underpass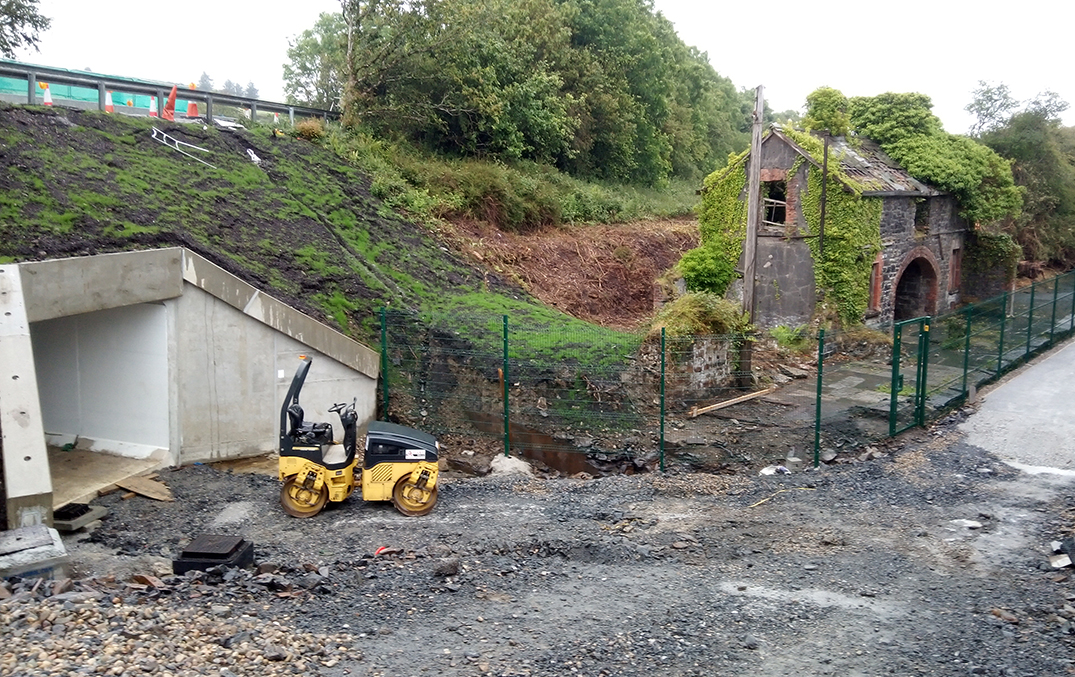 Work on the N21 underpass which will provide safe access to Barnagh Tunnel for GST Greenway walkers and cyclists is nearing completion. The historic Station House at Barnagh is also once again to be seen.
Bike Week
All are welcome on your bikes to Abbeyfeale, Co.Limerick, Old Station this Sunday at 11am to celebrate Bike Week on the Great Southern Trail Greenway. Refreshments follow at 1pm after the 14k cycle to scenic Tullig Wood and back. Beidh fáilte romhaibh. Contact GST Vice-Chairman, Denis McAuliffe 0872030535 for further information.

Also, Aer Lingus have featured Irish Greenways including the Great Southern Trail in their in-flight magazine "CARA" this month. see Irish Greenways
GST Greenway- Green Light for Fenit and Listowel.
At long last on 21st June 2019 State funding of €3.5 million for a 10.5km extension of the GST from the Limerick/Kerry Border to Listowel plus a further €3m for the 10km Tralee to Fenit Greenway has been announced.
There is also recognition that the Tralee to Listowel old railway will be incorporated into the GST the future.
http://www.dttas.ie/press-releases/2019/minister-ross-and-griffin-announce-launch-bike-week-2019-along-greenway-funding-
Celebrate this dea-scéal by joining in the National Bike Week cycle this Sunday from Abbeyfeale along the GST to Tullig Wood: 14km round trip... refreshments afterwards. Contact 0872030535 for more details.

Great Southern Trail Connemara Visit
On Bank Holiday Monday 6 May 2019 the Great Southern Trail group made an early departure from Newcastle West to visit the Connemara Greenway. Breakfast was partaken at the Forge in Moycullen giving everyone the energy for the Greenway Walk along the route of the old Midland Great Western Railway from Athry to Ballynahinch as well as a ramble through the estate of Ballynahinch Castle.

Then it was onwards to Lough Inagh Lodge for an outdoor afternoon tea while enjoying the wonderful views of the Lough. Wending the way homewards a lovely dinner was consumed at the Old Ground Hotel in Ennis. John Leen of Coach House Travel took great care of the group and was most obliging throughout the excursion.

The late summer day trip is scheduled for the end of August to visit Ardmore, Co. Waterford along with a section of the Waterford Greenway D.V.



Great Southern Trail group at Old Ground Hotel in Ennis.


L. to R. Will Joe Woulfe, Barnagh; Ron McCoy, NCWest; Helen Enright, Ballyhahill; Liam O'Mahony, NCWest on the Great Southern Trail trip in Ballynahinch, Co.Galway.

Frank Phelan R.I.P.
The death, on Holy Thursday 2019, of Frank Phelan, Walshestown, Castlemahon has taken from us a great raconteur, writer and local historian.
The photo illustrates one such Sunday with Frank (on the right) and myself negotiating obstacles along the Rathkeale to Ballingrane section on 7 May 2000. Frank was a good man to have at one's side.
Frank, and his wife Brigid, were great supporters of the Great Southern Trail from the outset. They were to the forefront in the long campaign to convert our old railway into a Greenway. Many is the Sunday that they participated in group walks along the then undeveloped route.
Sincere sympathy to Brigid, Anne, Pádraig and all the family from all your friends in the Great Southern Trail. Ar dheis Dé go raibh a anam dílis.
Liam O Mahony
Greenway will be closed
To facilitate ongoing construction to reconnect Barnagh Railway Tunnel to the Great Southern Greenway, please be advised the Greenway will be closed to users at Barnagh from 21st April to 21st June 2019.
Limerick City and County Council appreciate your co-operation and patience while we undertake these works and regret any inconvenience caused.
Greenway Tunnel
On Friday 5th April 2019 the head of the Irish Government, Taoiseach Leo Varadkar (5th from the left), and his entourage visited the Great Southern Trail Greenway tunnel at Barnagh; 7km West of Newcastle West on the N21 road.
European Greenways Association (EGWA) Conference
The Cathaoirleach of Great Southern Trail Ltd., Liam O Mahony, was a guest speaker at the European Greenways Association (EGWA) Conference in the Basque Country, Spain which was attended by 200 guests who heard presentations from 30 guest speakers ranging across 10 countries. The two day event was very generously hosted by the Basque Autonomous Community of Spain.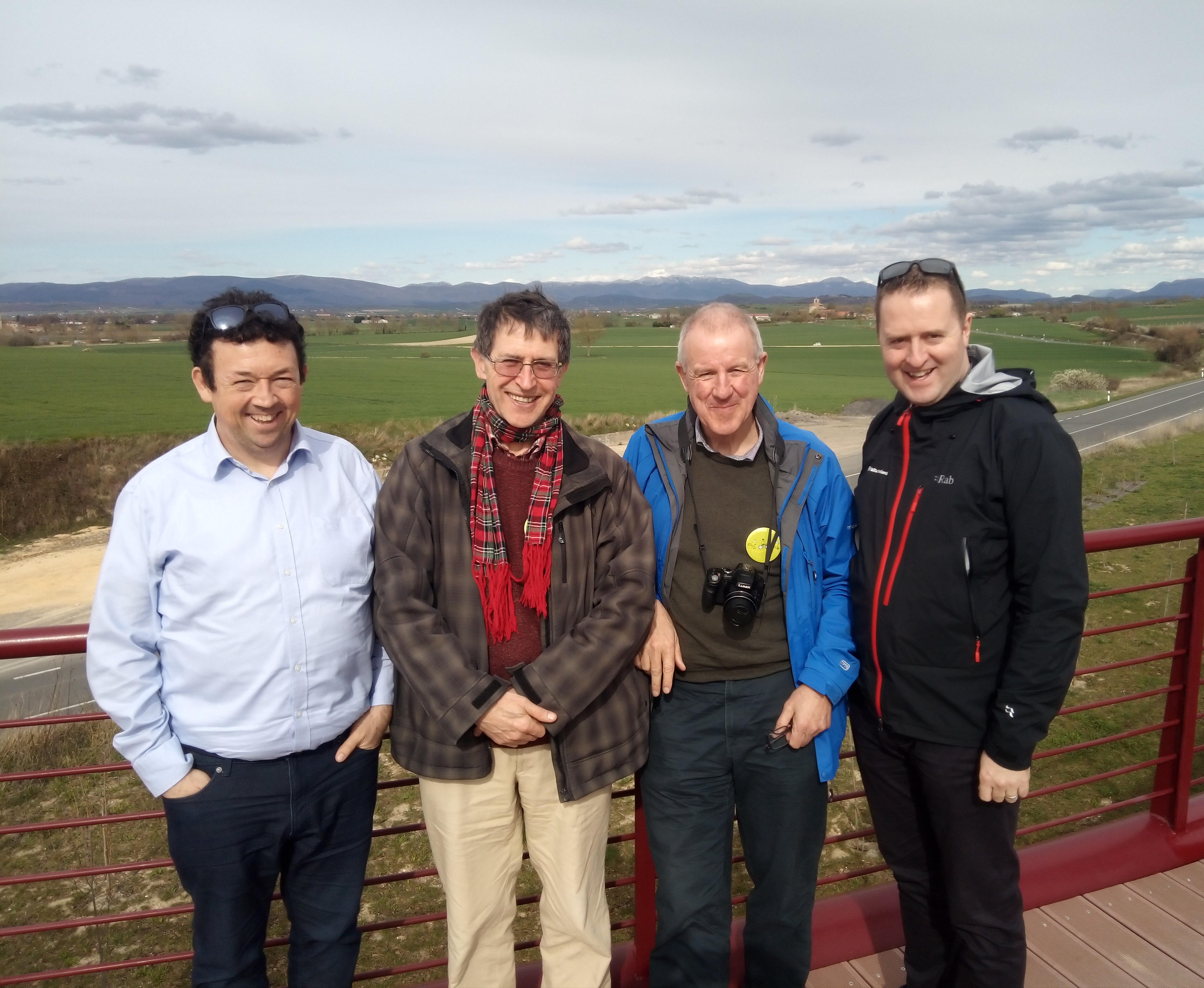 PicB: L to R. Derek O'Neill, Department of Transport, Liam O Mahony, Great Southern Trail Ltd., Gordon Clarke, Sustrans, Belfast and Michael Fitzsimons, Fáilte Ireland on the 123km Vasco Navarro Greenway, Basque Country.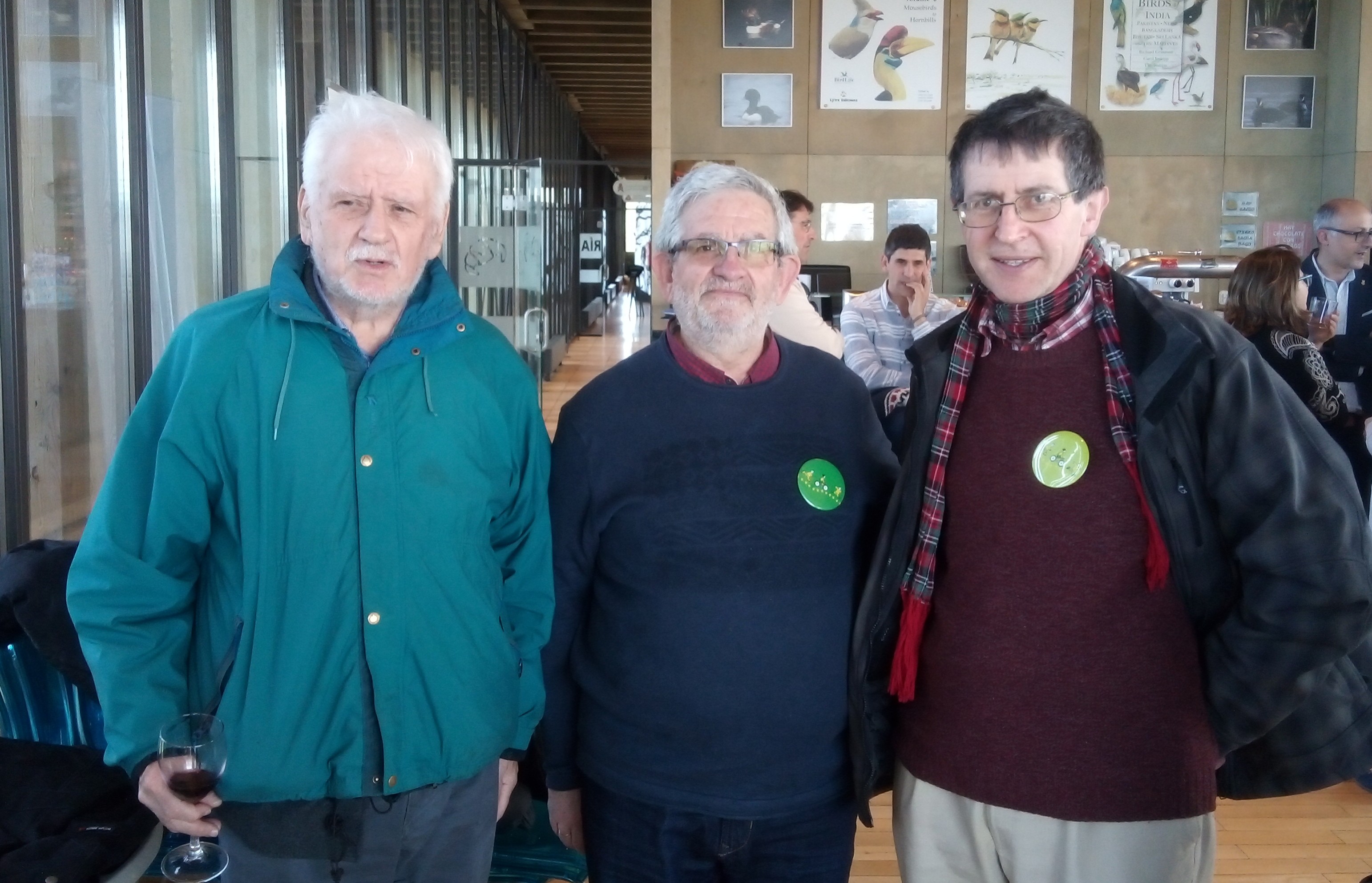 PicA: Left to Right Gilbert Perrin, Belgium (founder of European Greenways Association), Javier Suso San Miguel (Vasco Navarro Greenway, Spain) and Liam O Mahony Great Southern Trail Ltd. at the Greenway Conference in Vitoria-Gasteiz, Basque Country Spain.
Great Southern Trail May 6th visit to Connemara.
On Bank Holiday Monday 6th May a coach will depart from the Market Yard, Newcastle West at 7a.m. to visit the Connemara Greenway.
Our first stop will be for breakfast in the Forge, Moycullen (https://www.discoverireland.ie/Arts-Culture-Heritage/the-forge-bar-and-restaurant/87993).
The Connemara Greenway is planned to run all the way from Galway to Clifden but our visit is to a 6km section which was only opened in 2018 (http://connemaragreenway.ie/about-2/). It is very scenic and includes wonderful lakeside stretches.Our walk/cycle ends near Ballynahinch Castle which also has its own parkland and walks.
In the afternoon we will continue deeper into Connemara to the Lough Inagh Lodge Hotel for tea and scones with time to relax. (https://www.loughinaghlodgehotel.ie/en/)
A full four course dinner at the Old Ground Hotel in Ennis will be provided en route home(https://www.oldgroundhotelennis.com).
The cost for coach travel and the three food stops is €60 which is payable to Pat Condon, Upper Maiden Street, Newcastle West, Co.Limerick.(Tel: 06962344 from 5-6pm). As our previous excursion was oversubscribed we recommend early payment to guarantee your reservation. Beidh fáilte romhat!